Web hosting rebate offer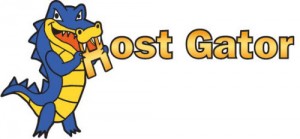 At last, we can offer rebate offers that could save you months of hosting or even make a living out of this if you have alot of friends and ideas. If you register and get selected by us (most of them are selected) you will be eligible for the rebate offer wich consists in $30  one time wich is not bad, and $15 for each friend/people that you know. The money will be sent to your paypal account after 60-90 days waiting time (this is to prevent fraud).
For your refferals, the waiting time is same: 60-90 (they must do the same steps and you require their name, time of order etc , look here) and after that $15 will be sent to your paypal account. This business was recently opened and requires seriosity, we are not a fraudulent website and we do not require more information than we need from our customers.
You can also ask us to post testimonials, any text you like (that's of course no swearing or trolling) wich would not be modified unless we require to modify the whole website. Soon we will add forms to make things easier. Few customers already joined us, they didn't ask for testimonials yet but stay in touch as i will ask them through e-mail.
I hope you will like our business and if you decide to join us, this is where you look :). I hope you have a great fun starting week, and don't forget to visit http://nuclearrambo.com/website/Gator.html