Cadence OrCAD 17.2 full download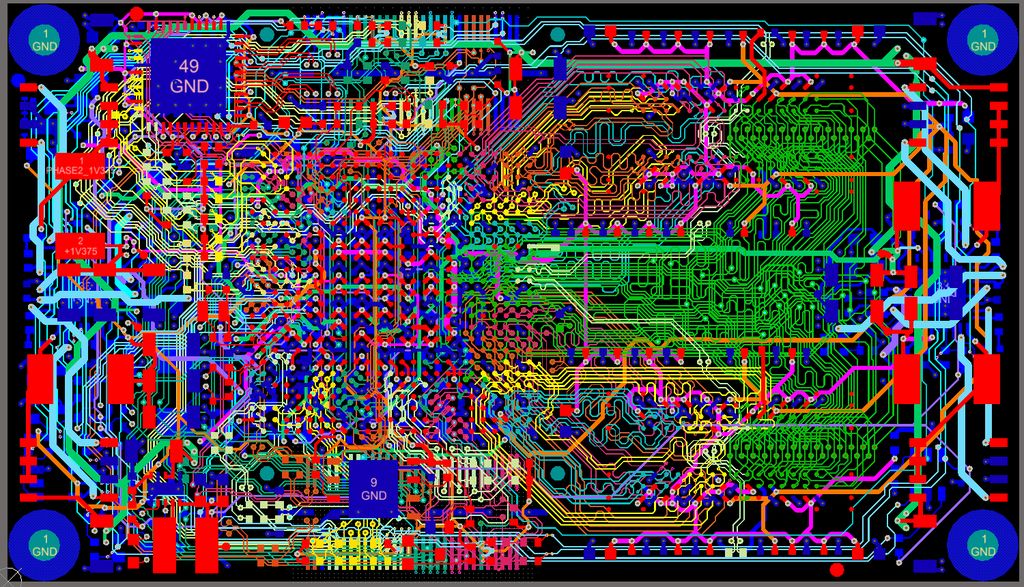 The Chinese forums are filled with thousands of premium cracked software. Those who know Chinese are lucky to browse across endless forum threads that giveaway much needed cracked software. The reason being a flourishing electronics and engineering industry. Small-scale businesses simply can't afford the multi-thousand dollar software. Their only source to move ahead is to get kickstarted on cracked software. As you know, the startup scene in China is huge and so are the cracked software forums.
Here, I present to you one such finding; Cadence OrCAD 17.2 in full working condition. Installing it is extremely easy. Simply follow the few steps below and you will be all set to run OrCAD 17.2.
If you want to learn the art of PCB design like the professionals, you should definitely get this book to LEARN ORCAD PCB DESIGN. Helped me learn a lot and it offers a variety of techniques I didn't know before.
DOWNLOAD FROM HERE: MEGA
1. Remove the old version of Cadence and clean up the registry.
2. Disable antivirus.
3. Unzip the folder AleegoCrackMasterV2_1_2.7z
4. View inside AleegoCrackMasterV2_1_2 / AleegoCrackMasterV2 folder and run as Administrator AleegoCrackMasterV2.exe file
5. Remove the scoreboard in the middle by a closing cross.
6. Press the lower right corner button.
7. In the window that appears on the second line with the first button to select the file in the folder Distr_Cadence Cadence SPB 17.2-2016 www.mr-wu.cn.7z
8. In the third line by pressing the button on the right to select the disk where the package will be installed
9. Click on the lower right corner of the last button
10. In the window that appears click on the blue circle three times
11. A window will open that will display the installation process
password is www.mr-wu.cn
Now for those who want to know more about OrCAD 17.2
PSpice Systems Solution
The integration of Cadence® PSpice® with MathWorks MATLAB and Simulink provides a complete system-level simulation solution for PCB design and implementation. Utilize PSpice for analog/mixed-signal simulation and perform MATLAB/Simulink behavioural-level modelling, analysis, and visualization in single, integrated system design and debug environment, improving productivity and accelerating time to market.
Interactive3D Canvas Updates with Rigid-Flex
We are continuously adding new functionalities to the OrCAD Interactive3D Canvas. Now you can even visualize bending of a multi-zone rigid-flex design. You can view its folded state, conduct collision checks when the design is bent, and measure a selected path in 3D mode. Key 3D features in OrCAD 17.2 include:
3D bending of flex materials
3D component placement and movement
3D spacing measurements
Seamless MCAD-ECAD Collaboration
The MCAD collaboration environment in the OrCAD PCB Editor streamlines the collaboration process by enabling a shared IDX-based repository that both OrCAD tools and other MCAD tools can read and write. It reduces the concern for managing multiple changes and errors that may occur during the design cycle. Since the OrCAD MCAD-ECAD solution is based on an IDX-based repository, it's vendor-neutral. In other words, any MCAD solution that supports IDX should be able to integrate with OrCAD. With OrCAD, collaboration with MCAD engineers is just as easy as the push of a button.
General Productivity Enhancements
Command Window – The command window keeps a log of all your activity and makes it quick to invoke a command. Just type your command and press enter. View Video
Dynamic Component Alignment – Align your components dynamically with snapping guidelines similar to Microsoft tools.
Dynamic Ratsnesting – Update your ratsnests in real-time during the component movement.
Multi-Destination Paste – New copy/paste behaviour allows multi-destination pasted and copied items to be stored and recalled later.
DOWNLOAD FROM HERE: MEGA
Want OrCAD 16.6? Click here.
Incoming search terms: