Internet Explorer 10 New Features
Internet explorer 10 has been released to the public to our excitement. This version of Internet Explorer brings performance boosts over it's predecessor Internet Explorer 9 and earning a greater place amongst other browser platforms. Also, keep in mind that Internet Explorer 10 can work only for Windows 7 and Windows 8.
Windows 8 version of Internet Explorer 10 offers an Adobe Flash plug-in preinstalled while the browser on Windows 7 does not come with an Adobe Flash plug-in preinstalled.
Microsoft also announced that the design of Internet Explorer 10 platform remains the same as Internet Explorer 9 which is not bad at all.
Aside from these minor changes, Internet Explorer offers a variety of improvements over Internet Explorer 9 such as:
IndexedDB – CLICK HERE TO VIEW
CSS – CLICK HERE TO VIEW
Compatibility – CLICK HERE TO VIEW
Windows 8 integration – CLICK HERE TO VIEW
SVG – CLICK HERE TO VIEW
JavaScript – CLICK HERE TO VIEW
HTML5 – CLICK HERE TO VIEW
Performance – CLICK HERE TO VIEW
F12 Developer Tools – CLICK HERE TO VIEW
Document Object Model (DOM) – CLICK HERE TO VIEW
Revision history – CLICK HERE TO VIEW
Comparing results of Internet Explorer 10 with other browser, namely Firefox using two known benchmarks  OCTANE and SUNSPIDER:
SUNSPIDER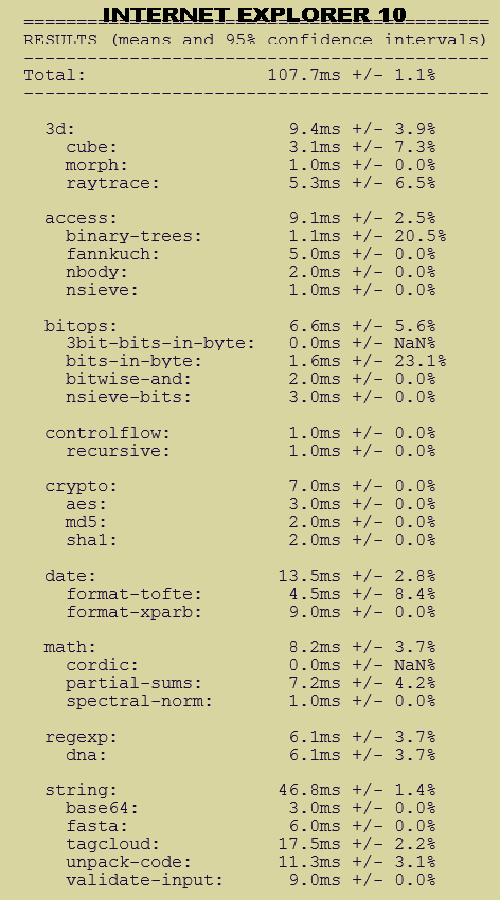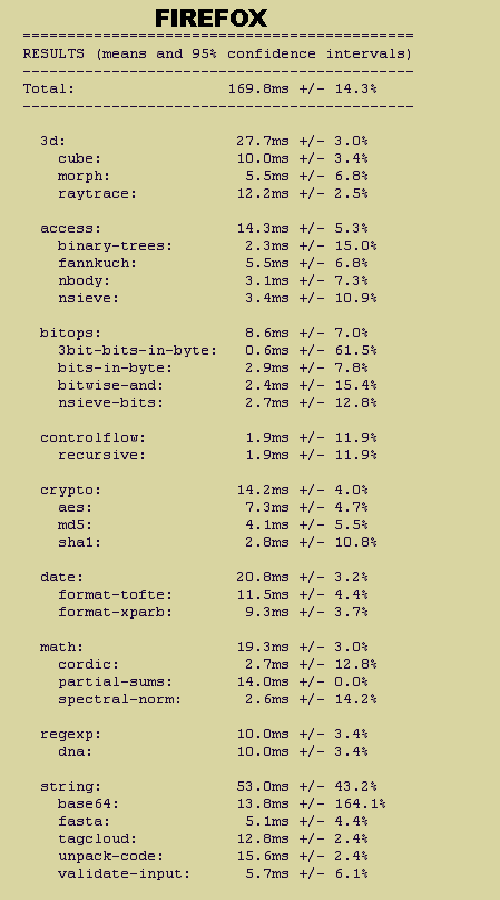 OCTANE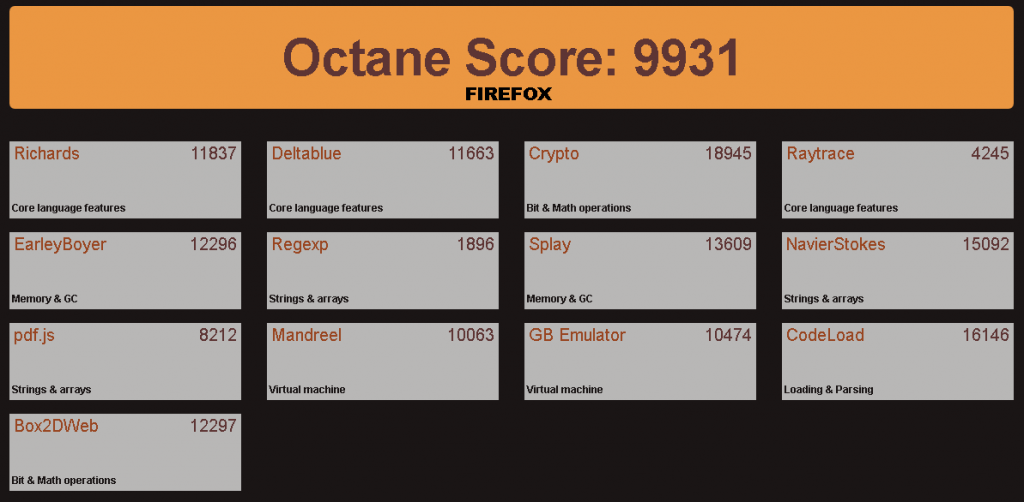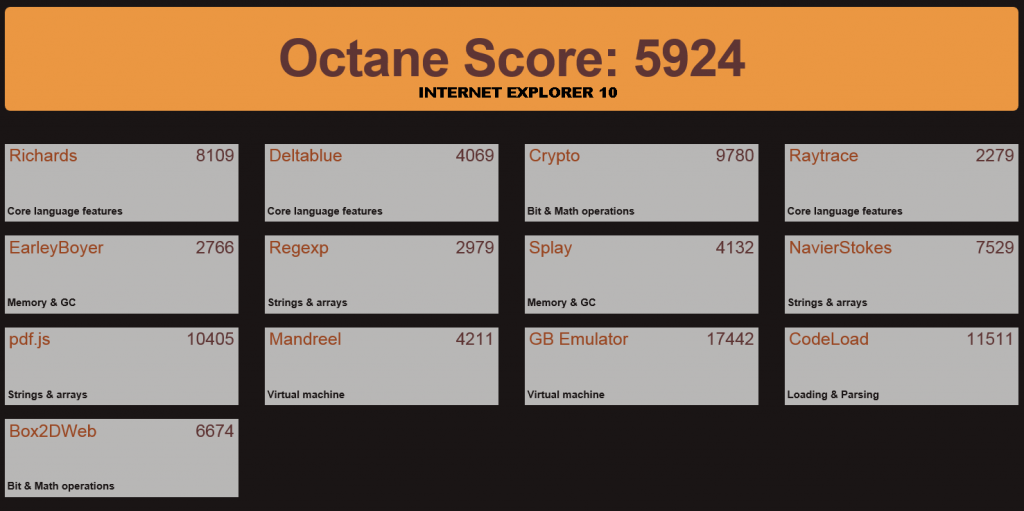 GRAPHICS SHOWING THE DIFFERENCE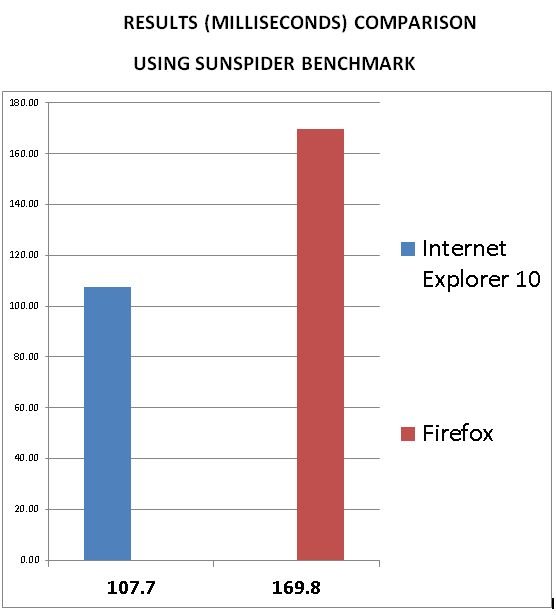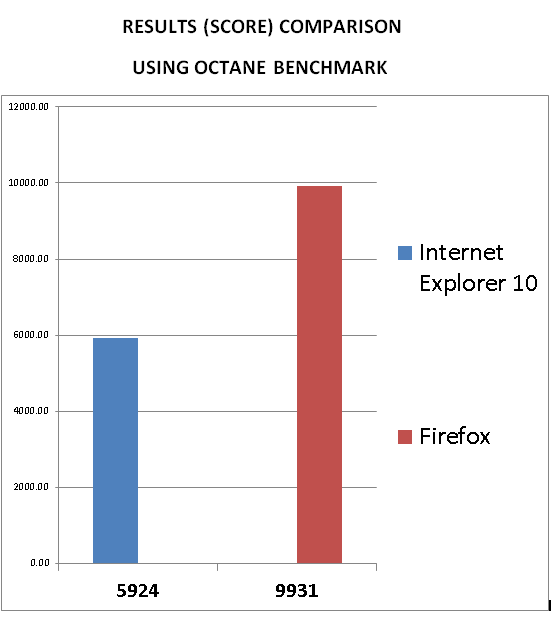 PERSONAL EXPERIENCE and REVIEW of INTERNET EXPLORER 10:
I installed Internet Explorer 10 on 14/November/2012
So far, it's opening any website very very fast, F12 Developer console works aswell. I notice some minor glitches namely Youtube videos (in a personalized list) won't start automatically to play in order while Internet explorer 10 is in the desktop bar (minimized), but starts to play when clicked (maximized).
I notice no real difference in design (compared to it's predecessor IE9) except the NEW TAB Design.
There are small differences in download speeds but not great.
My personal review regarding Internet explorer 10 is that it's much more reliable now than Firefox or any other browser (at least for what i need it to do for me) and will prove worthy in the long run. I have high hopes that the real Internet Explorer 10 features show themselves to me while using it for months to come. I invite you to try the new Internet Explorer 10 and enjoy it's new features just like I do.