Does your Mega.co.nz downloads get stuck? Use MegaDownloader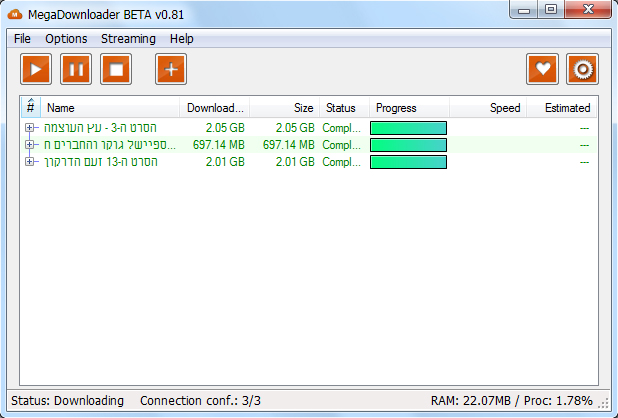 A lot of people have have started using the newest cloud file hosting service from Mega.co.nz which was previously famous for megaupload.com that got shut down by FBI. Well, the thing we are talking about is, do your downloads get stuck while downloading large files form mega.co.nz?
If your answer is yes, then you have come to the right place.
The simplest solution to your problem is to get the MegaDownloader and use it. You will never face any kind of problem while downloading files form Mega.co.nz. A lot of people on various forums reported MegaDownloader being a very nice program and solved their stuck download problems.
Download MegaDownloader from here:
1. Link 1
2. Dropbox link
Incoming search terms: