An Adventurous day at Bhatsa Reservoir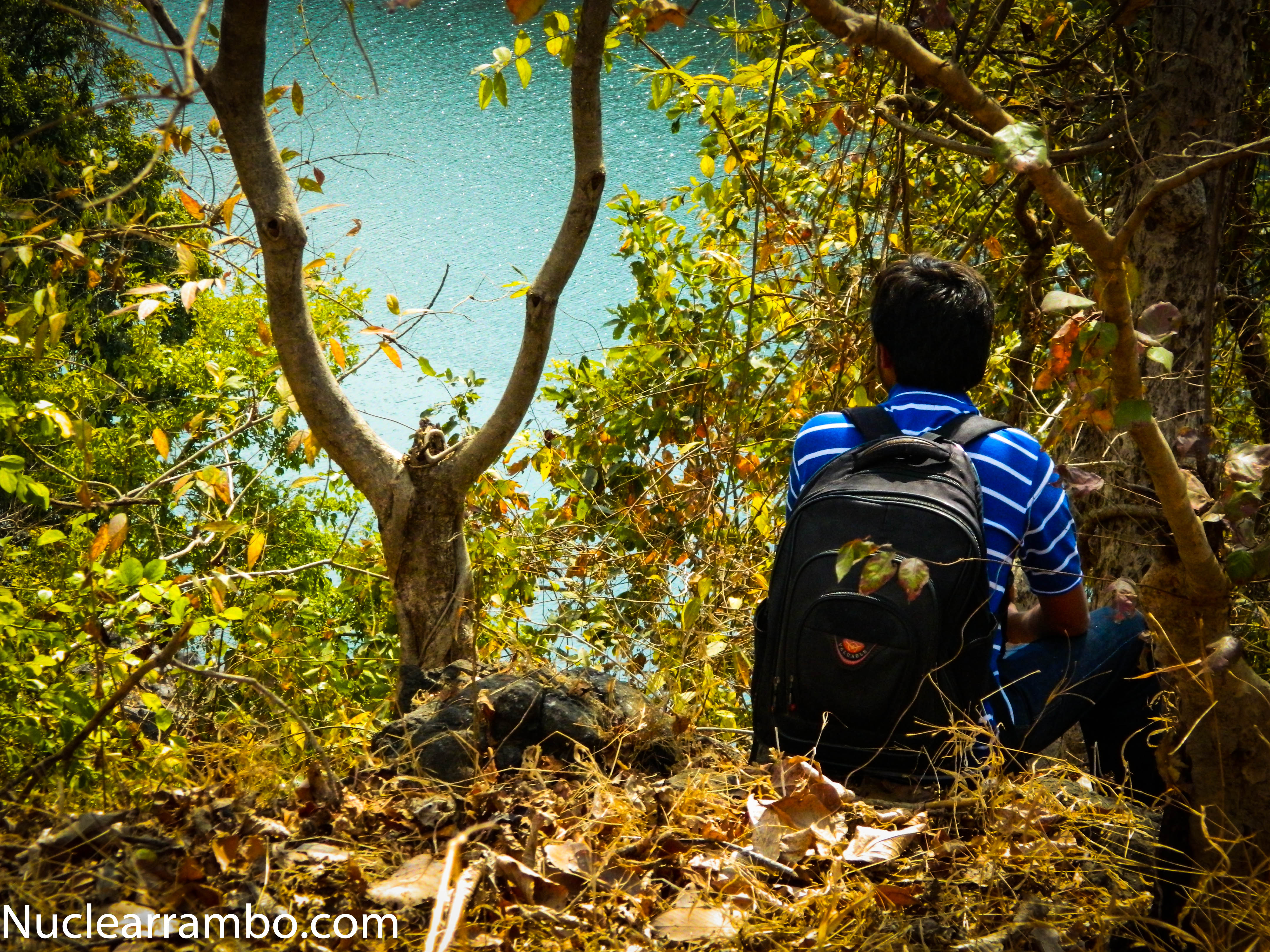 In the past few trips out of Mumbai, I have been visiting various beaches around, like the Kelve Beach, Gholvad beach, Vasai Beach. This time I thought of going into the interior parts away from the sea shore. It had really become monotonous and boring since the beaches across Maharashtra have the same look and feel, except some are too crowded while some are completely deserted, some have a small shore, while some beaches have a shore which extends upto 2 kilometers during low tide.
Now, while this idea of going towards interior came in my mind, I was thinking where should we actually go? My friend suggested of going towards the last station on the Central railway line and walking our way into the forest nearby. The last station where central railway local trains reach out is Kasara. I immediately loaded Google maps and looked around Kasara station. I found out that this place is too big for us to walk and reach into the forest. The station before Kasara is Khardi. Upon looking on the map, I found out that Bhatsa reservoir is not very far and can be easily reached on foot. So this was it, we were visiting Bhatsa reservoir.
The day begins
We met at Mumbai CST railway station and boarded the Kasara train timed at 9:44 AM. We reached Khardi at 12 PM. We were really very hungry by that time. But we had planned to eat our lunch in the woods. So we walked and walked until we reached the hills around the reservoir. It is about 3 km away from the railway station. It is advisable that you keep a map in your mobile phones because it is very easy to get lost in that terrain. The terrain changes from town, to barren land, and then changes again into forests.
As soon as we reached the hills around the reservoir, we sat down to have food.
The wonderful description of the heaven
The most prominent sound that you will hear when go there is the wonderful, unimaginable music of the birds, along with the sound of leaves brushing against each other and wonderful cool breeze blowing over your face coming from the huge body of water.
Enough of talking, lets watch some pictures!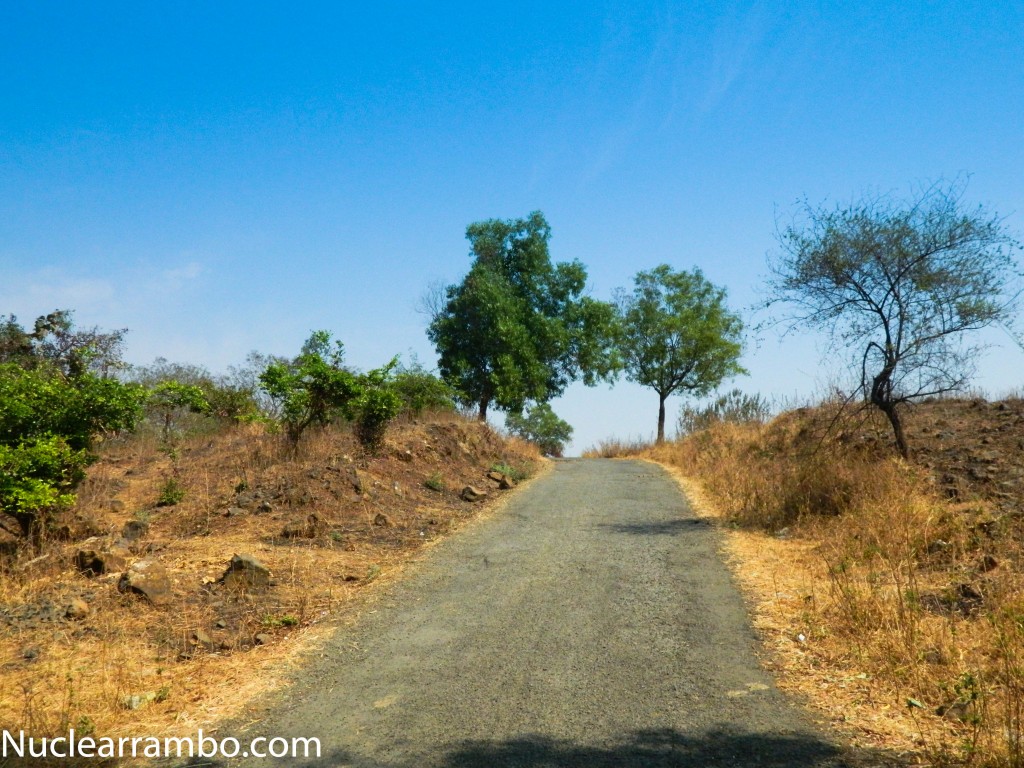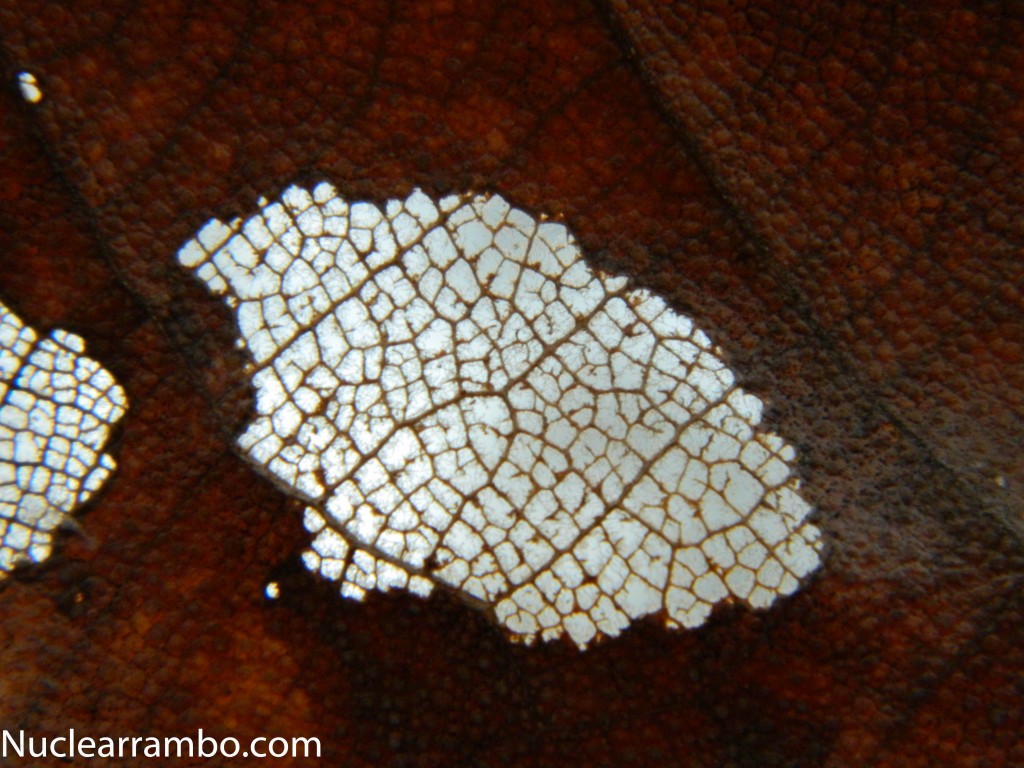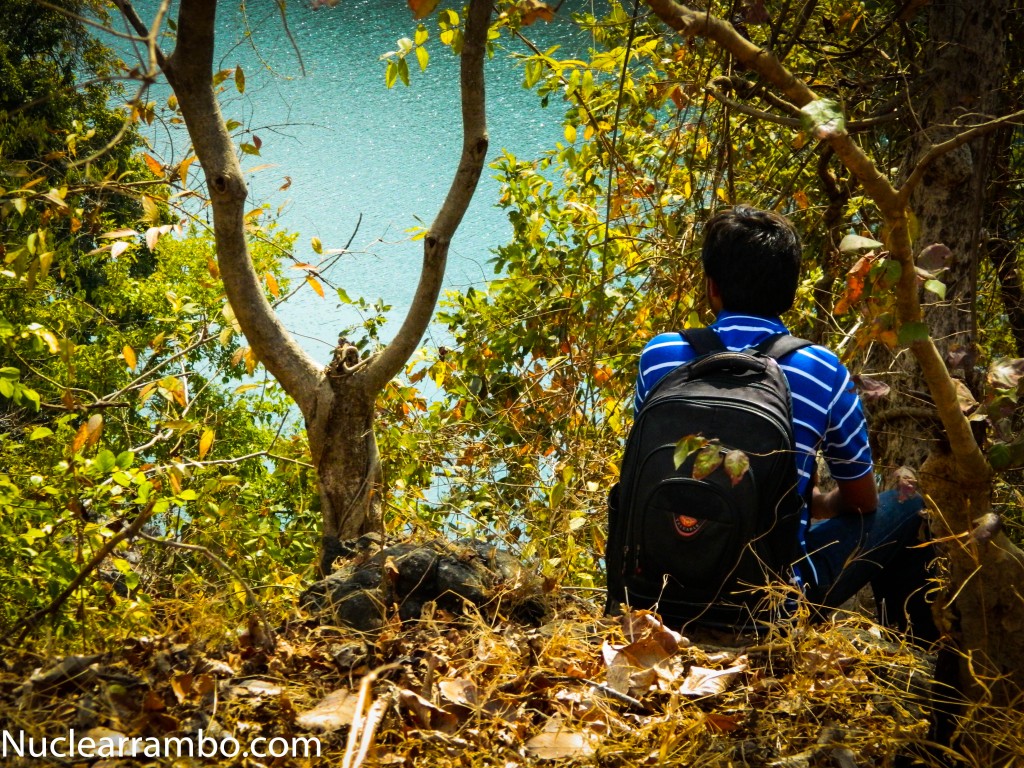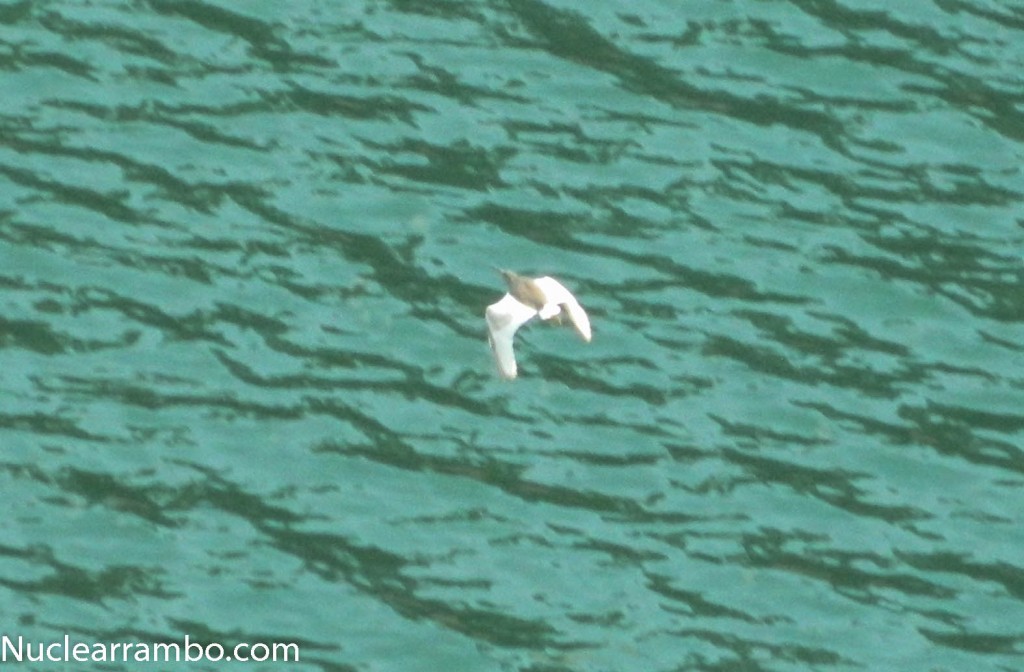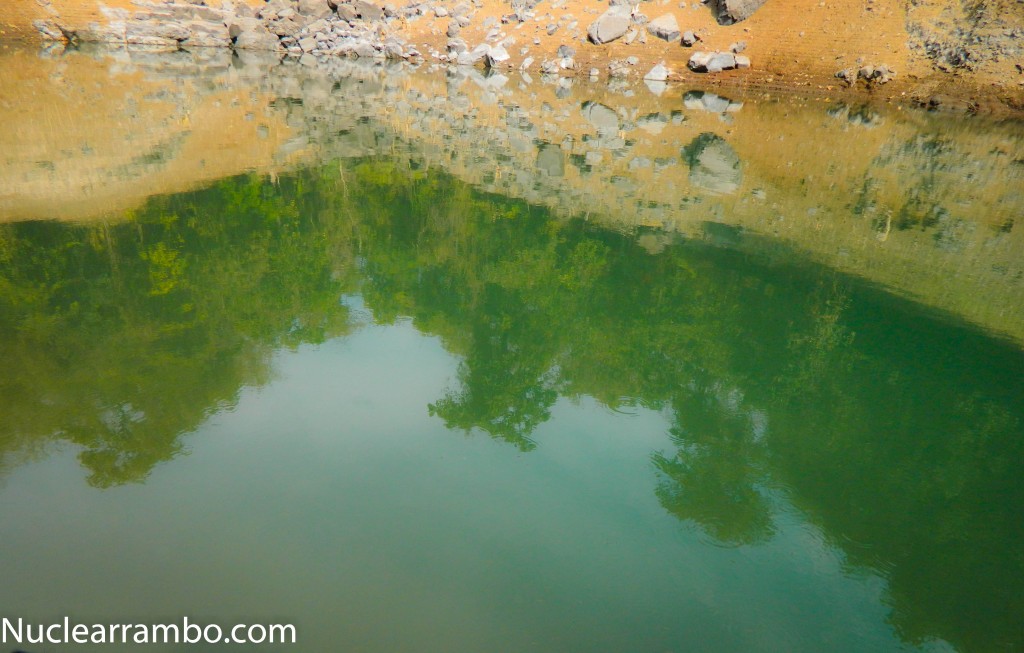 Various birds constantly singing will never let you feel alone inspite of there being not a single person! The music of the birds is so pleasant that you cannot ever get bored of it!
Later on, we climbed downwards towards the shore of bhatsa reservoir. It was a very dangerous tast that we accomplished. We had to find a proper way which would take us down. After trying for more than 1 hour, we finally found a small pile of rocks which helped us go down.
Once we reached the water, we got ourselves fresh. The water has a lot of fish swimming in it, so you might wonder if it is at all safe for us to drink and be in it! I can guarantee you that it is the water as it is that we get in our homes here in Mumbai! So, you can go ahead and drink it without even thinking of getting sick!
The feel of true freshness that you will get after drinking it cannot be expressed in words, but rather be experienced by yourself. I have to say this again, the experience was wonderful and I look forward on having it again in near future!
Hope you all enjoyed this post, so go ahead and leave me a comment below!