A pleasant escape to Arnala beach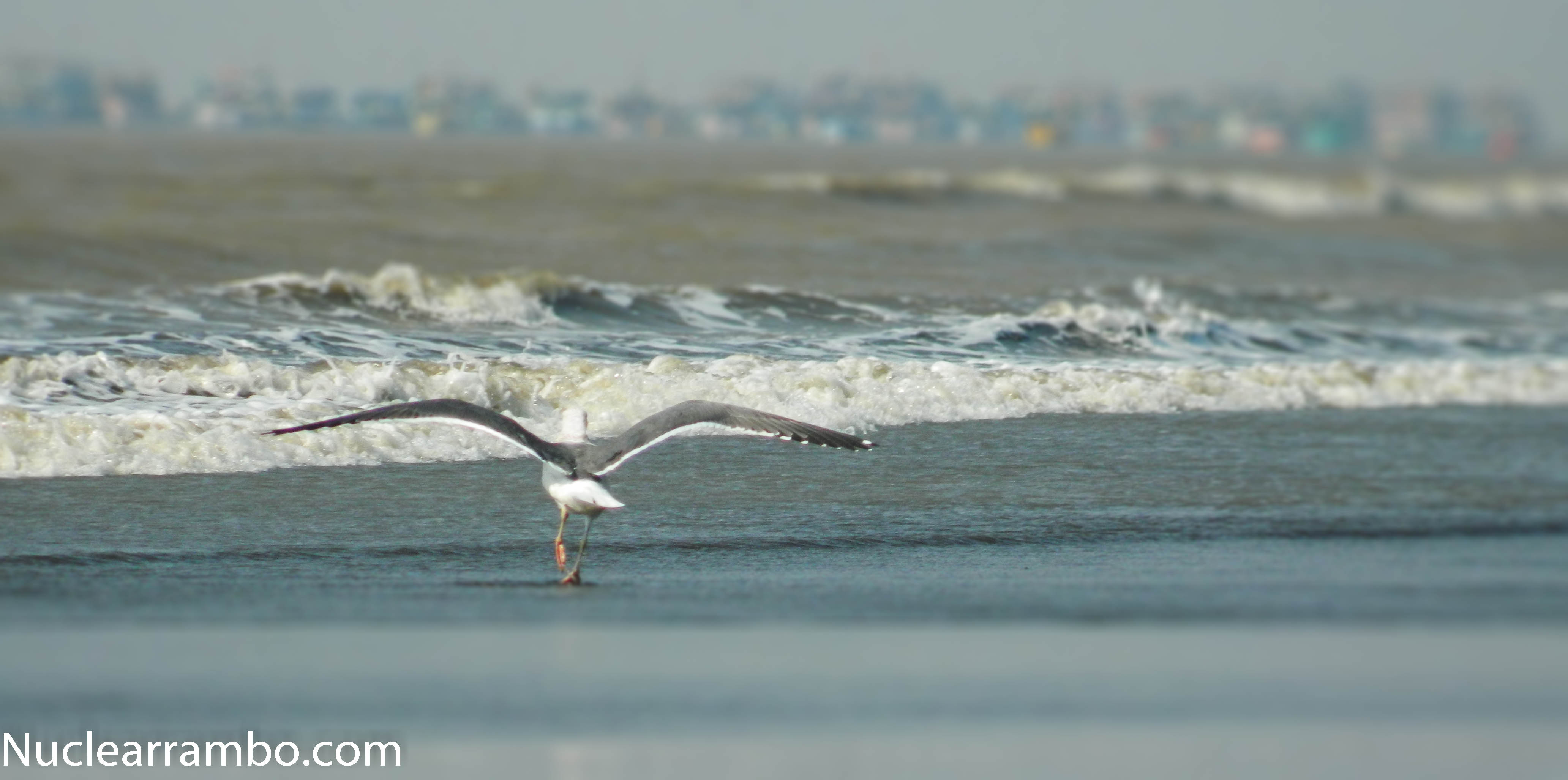 After attending college continuously without any break, doing all the assignments on time it gets a lot hectic and one definitely needs to treat himself some peace and calm. This is just a story of an engineering student, but this does apply to everyone who lives in a densely populated city. With all the pollution trying to enter our minds, we do get pretty unstable mentally. Our thoughts begin to take wrong direction, and we lose the track of our objectives due to frustration and exhaustion.
There is no better place to relax other than nature! This is the picnic we had in February, but I am posting about it right now.
There was some festival going on in college during February, and I am no fan of festivals. I rather thought, lets get out of here and into the nature. Pick and spot, and go over there, return back in the evening. Our quick pick was Arnala beach!
One would rather think that Arnala beach is full of filth, you can barely call it a picnic spot. You are partially right. It is a dirty place.
We reached the beach by the local transport buses, and we were greeted by some filth. I thought, we have picked a wrong place. I still went ahead and walked towards south on the beach. The beach got cleaner and cleaner. Lot of birds were seen flying. The sand was very clean, we found some shells and crabs running along the beach.
Enough talking, lets look at the photographs!
As we proceeded towards the south while walking on the beach, we found a beautiful flower farm. It was a surprise for us since we did not expect to see this. It was pleasure to our eyes! It indeed is after the monotonous seascape on the right, having a nice flower farm with blooming colours looked amazing!
From here onwards, the images are of the return journey, when we decided that we have walked enough towards the south, it was time to go back.
We spotted two conches with crabs in them. It was an amazing moment when we saw both of them were heading towards the sea at a very slow pace. One of them, who is closer to the camera was crawling pretty fast, the other one was slower. But at one point in time, both of them came together and started fighting for some reason. It was amusing to watch their action and to see how natural cycles work, even though this was something very insignificant, it was amusing for us.
Too bad, my camera batteries were out of action. There are no pictures of what happened next! Hope you enjoyed this blog post.
Do share the photos with your friends if you like them.