Paypal Chargeback Feature
Hi, today i am going to talk about Paypal Chargeback "feature" that happened to many of us, and left us almost face palming like this: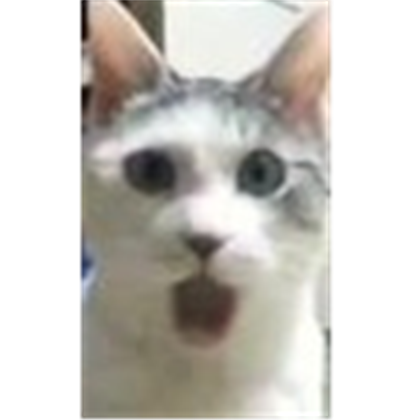 The problem with charge back is the following:
1.  One sender (registered at paypal) sends another receiver (registered at paypal) a sum of money;
2.  receiver receives the money (TIP!! if sender is from an unknown source it's better not to withdraw that sum yet althought here we give the example that receiver withdraws the money to his bank account);
3.  receiver withdraws that sum to his bank account;
4.  sender fills a claim against his own transaction mentioning it was done without his consent (although that might sound silly because it's his own fault if his account got hacked, or his children accessed his paypal, not the receiver that got the money, or it can be him that sent the money personally)
5.  receiver cannot prove that he bought an item from the sender;
6.  paypal holds that exact sum of money for receiver and he has negative balance.
I am writing this based on proof that it happened to me also. Paypal chargebacks were an usual thing to me, since i had a game server every item sold was nothing more than virtual.
For example this just happened today. I received a mail from Paypal saying ANONYMOUS (name is hidden) has filled a dispute for unauthorized transaction and he wants back his 60 Euros, an amount i know for sure we talked alot over it before we made the transaction. He filled a dispute, i have no proof over what item i sold to him (since it was virtual), paypal held down 60 Euros, and i ended up with a negative balance in my paypal account.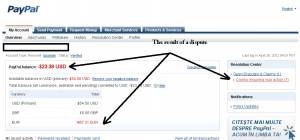 With that said, in the process of chargeback, any receiver will surely lose his money sent by sender (unless you have proof you sent him a real item – incase of marketing – ), and he (the receiver) now has to replenish his paypal account to delete the negative balance. The chargeback has completely gone out of control and hackers most likely have exploited this "feature" of paypal from which if you are a victim you can lose your electronic item or more. Be very cautious and do not, i repeat do not withdraw the money, make sure you always have proof against the scammer and paypal might come to your side, although that happens rarely while internet shopping.
A filled dispute for an unauthorized transaction lasts for 7 days. If you do not post proof in these 7 days, paypal will retrieve 60 E for real and give it to the sender. This might be the silliest "feature" of paypal yet.
Conclusion : Paypal chargeback used to be hell for many users, and it still is. As you are reading this i assume you have the same problem as me or not, but either way it is good to know what is paypal chargeback feature and whether it can affect you (my readers) or not.  I hope you liked my post, have a great day!