6 Benefits of Installing a Speed Dome CCTV Camera for Home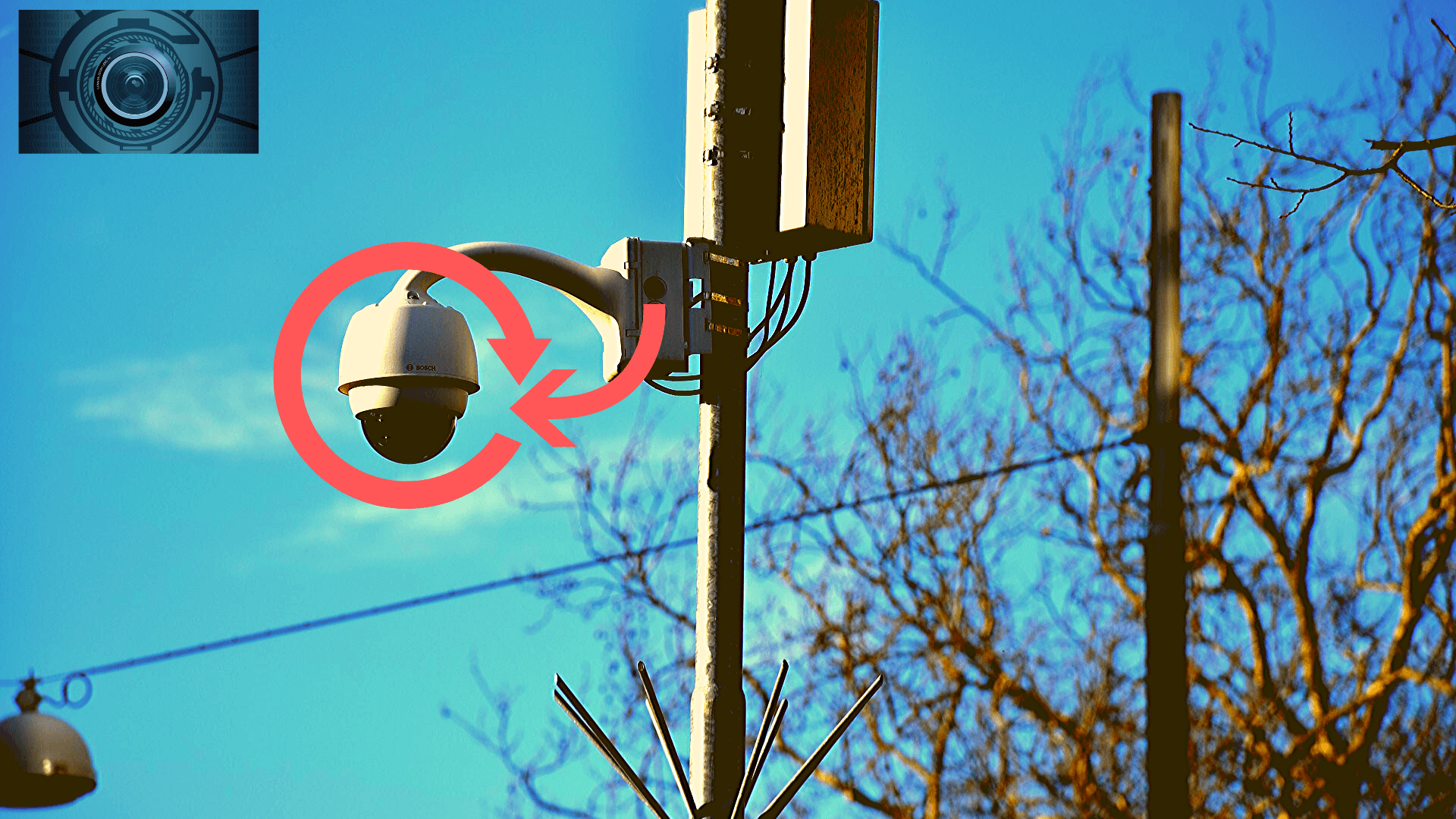 Technology has never ceased to impress me. Working in the surveillance department, I was always impressed by the wild CCTV systems innovation. Something, in particular, caught my attention. Speed Domes are IP type CCTV cameras that do something more than a regular CCTV camera. It can be used as a CCTV camera for home as I specified in the title of this article, or it can be used to cover massive amounts of land with its fantastic Zoom and Patrol capabilities. I recommend with all my heart Speed Dome CCTV cameras to people owning a lot of ground and wants to protect it without paying extra for a guard or two.
Can this be used as a CCTV camera for home? It certainly can. To prove my point, imagine installing the Speed Dome on a power pole in front of your house. The amazing features that make it shine are 360° rotation, presets & patrols,  IR (infrared) distance and almost perfect Full HD (or more) image quality. You set the pattern or patrol, create your own presets, idle time between presets, speed etc.
Some Speed Domes even offer an inbuilt micro SD slot as storage, but can also be stored in a DVR/NVR.
Good IR distance
Speed Domes are the cameras where IR becomes truly a monster. It can cover IR distance up to 100m to 200m in complete darkness even while zooming. The standard CCTV cameras that I installed only offered up to 80m IR distance (never felt like 80m, to be honest).
Imagine zooming on a thief 150m from where you installed your Speed Dome at. Not to mention that the mid-price Speed Domes offer object tracking. This means that the camera will zoom on the objective, and then starts following it wherever it goes.
Image quality
It's an IP camera, that means it beats Analog to a pulp when it comes to image quality. It varies from FHD (full HD) 1920x1080p to 4K, which is outstanding. Recorded footage also comes with great quality which is extremely important when it comes to identifying thieves. Also, the colours are true and crisp even while zooming in.
The image quality can further improve by changing the bitrate amount (make sure you don't exceed your network bandwidth) and brightness, contrast, colours etc. Speed Domes come equipped with WDR (Wide Dynamic Range), BLC (Back Light Compensation) and other functions that help it perform better in low light levels.
Easy to learn interface
The interface is pretty easy to learn. Menu items are structured properly from general settings to network, image options, PTZ control, storage information etc
To install this camera (standalone mode) to access it remotely, port forwarding on the router is necessary. Even when adding it to a DVR/NVR, port forwarding it individually is essential if you'd like to access its standalone interface. DVR/NVR systems offer a variety of control over the Speed Dome, but at the end of the day, the independent interface has the most advantage.
How to port forward a surveillance system/ CCTV camera on a router
So keep in mind:
Port forward standalone Speed Dome to the router;
Port forward DVR/NVR to the router;
Add the Speed Dome to DVR/NVR for storing footage.
I installed mostly Hikvision and Dahua Speed Domes. Both had smartphone & computer dedicated applications to access the interface with and control the Speed Dome.
360° rotation
Most Speed Domes offer a 360° rotation angle. What more can we ask for? The only downside is that it's limited by down and up tilt, only 180°, because of its build structure.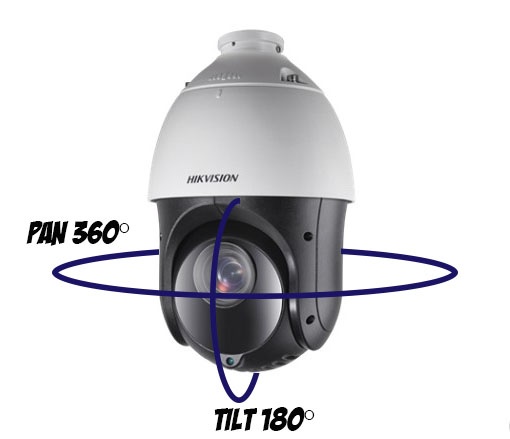 So keep in mind that you might have to raise the tilt if needed like this: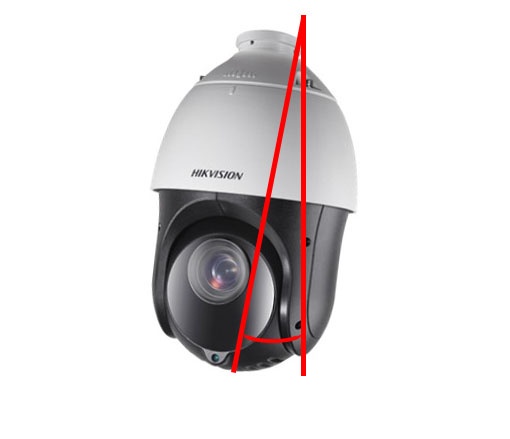 Presets, patterns & patrol
Another important thing to realise is that Speed Domes come equipped with presets, patterns and patrol features to take advantage of that 360° rotation and 180° tilt. How do presets work?
It's something like this:
Pan/Tilt/Zoom on a zone that you would like to view first and set the preset;
Pan/Tilt/Zoom on another zone that you would like to view next and set the preset;
Rinse and repeat up.
Presets do have a limit, however, but that limit is too high for you even to need to achieve it.
After you set the presets, set up a patrol path. Patrols give you the ability to add the presets you set, edit how much time they should stay on a preset, their speed and it will patrol indefinitely once started.
TIP: Make sure you set up a parking time of 20 seconds or so. In case you want to move the Speed Dome manually from point A to point B, and then stop moving, that parking feature triggers the Speed Dome to start the patrol path again.
The pattern is a feature that allows you to record presets as you Pan/Tilt/Zoom in real-time. However, this requires some muscle memory to achieve perfection.
Weather & Surge protection
Typically, like any other outdoor CCTV camera, Speed Domes have a natural ability to survive in the cold temperatures, rain, very high temperatures.
I've seen Speed Domes survive at mountain resorts while covered with snow at -25C. There is only one thing to look for in cold weather. Make sure the motors don't get stuck.
Most Speed Domes come with TVs 4000V lightning protection, surge protection, and voltage transient protection. To increase its survival rate in case of a surge spike, install an AVR (automatic voltage regulators) to take some of that beating.
The price of a Speed Dome camera exceeds an average IP camera price by 3x – 5x but, trust me, it's worth it!
Here are several models I recommend on Amazon based on what I installed for clients.

Useful articles on how to manipulate security systems: