6 Burnout Symptoms You Shouldn't Ignore and Prevention

You may be experiencing burnout if you are fatigued, cynical, and emotionally depleted. Burnout is a state of physical and mental depletion produced by continuous periods of stress and overwhelming work obligations. Anyone, from CEOs to entry-level employees, can be affected, and the consequences for your mental and physical health can be severe. Check this Burnout Trend Report for Employees and see things are bad when we try to bite more than we can chew.
Symptoms of burnout
The symptoms of burnout can vary from person to person, but some of the most common signs include:
Chronic fatigue
Lack of motivation
Irritability and mood swings
Decreased job performance
Physical symptoms
Emotional exhaustion
1. Chronic fatigue
Even if you get adequate sleep, you may feel exhausted all the time. This persistent tiredness can be exhausting, impairing your ability to focus, perform well at work, or enjoy leisure activities.
You could have trouble getting out of bed in the mornings or have a persistent sensation of weariness throughout the day.
Physical symptoms such as headaches, muscular pains, and problems sleeping may accompany this weariness.
2. Lack of motivation
Burnout may leave you feeling trapped, with little energy or ambition to make changes or take on new tasks.
You may discover that you are no longer engaged in your work, or that you are simply going through the motions with no true energy or passion. You may also feel stuck in your personal or professional life, which may be stressful and demotivating.
3. Irritability and mood swings
Burnout may make you unpleasant and grumpy, making communication with coworkers and loved ones difficult.
You may discover that minor irritations irritate you, or that you are more prone to snap at others. You may also suffer mood swings, in which you feel fine one minute and then get overtaken by unpleasant feelings such as anger, sorrow, or worry the next.
4. Decreased job performance
Burnout can result in decreased work performance, such as low attendance, decreased productivity, and more mistakes. You could notice that you're making more mistakes than usual, or that you're having difficulty keeping up with your job.
You may also discover that you are not as interested or concentrated as you once were, which might have an impact on the quality of your job.
5. Physical symptoms
Physical signs of burnout include headaches, gastrointestinal difficulties, and muscular strain.
You may encounter digestive troubles such as stomach discomfort or nausea, as well as tension headaches or migraines. You may also have muscular tightness or soreness, particularly in the neck, shoulders, and back.
6. Emotional exhaustion
Burnout is characterized by emotional weariness. You can feel emotionally exhausted as if you have nothing left to give.
You may also feel detached or depersonalized as if you are no longer linked to the people or situations around you. This emotional weariness might make it difficult to develop meaningful connections or engage in previously enjoyable activities.
This has happened to me as well. My story goes like this
I never imagined that would happen to me. When you are always the go-getter, the one who could handle whatever was thrown at me, burnout symptoms were the last thing that came to my head to search on the internet. I felt like I had endless energy at times. But then I reached a brick wall – a burnout event. The feeling of being fatigued, stressed, and unmotivated felt like it was overpowering me.
Anger was all over me, oh boy, you can't believe how hard that hit me. I wrote this post about Anger Side-Effects at the same time when this problem arose.
Figuring out that action is important in such situations, I took a break from work and concentrated on taking care of myself. I began by getting enough sleep, eating healthily, and exercising regularly.
To assist manage my stress, I started meditating and practicing mindfulness. Stress, in my opinion, should not be neglected since it may slowly but gradually eat you alive. It wasn't easy, but I was determined to get back on track. The plan to prioritize my time and set realistic goals for myself was set in motion.
I learned to say no to things that did not match my beliefs and aspirations. I also made it a point to relax and refuel during the day.
Slowly but steadily, I began to feel more like myself. My energy levels rose, and I regained my motivation. I felt like I could finally face my task with newfound zeal and attention.
In retrospect, I recognized that the burnout had served as a wake-up call for me. It made me realize that I needed to take better care of myself and establish boundaries in both my professional and personal life. And I'm stronger and more resilient than I've ever been. I know I can handle whatever comes my way as long as I put my health first and take care of myself.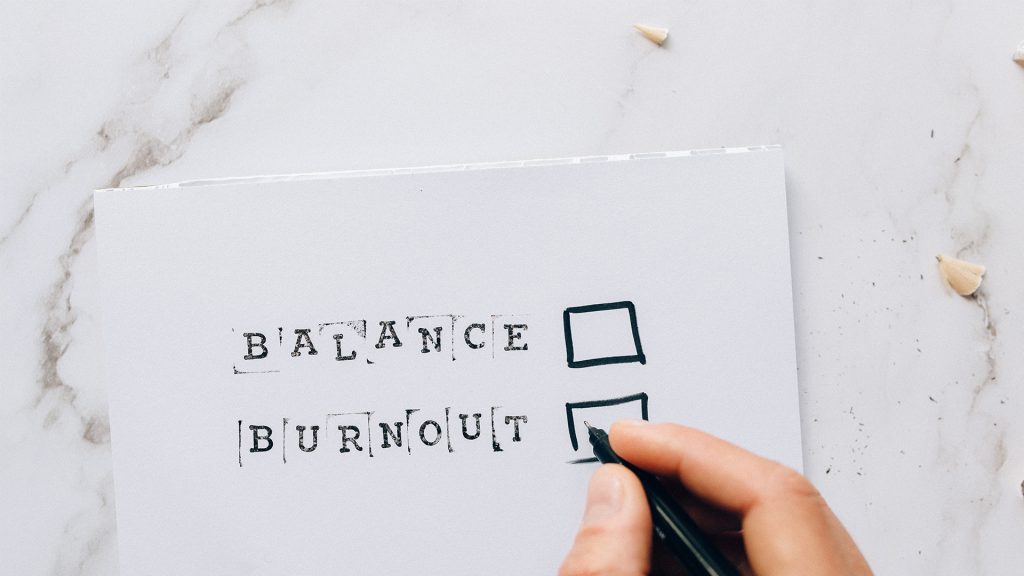 Preventing burnout
Preventing burnout necessitates a proactive approach to stress management and sustaining physical and emotional well-being. Here are some pointers to help you avoid burnout:
Take breaks
Manage your time
Exercise
Practice mindfulness
Set boundaries
Seek support
Take time off
1. Take breaks
It is critical to take regular breaks throughout the day, even if they are only for a few minutes. This might assist you in recharging your batteries and refocusing your attention.
2. Manage your time
Effective time management is essential for avoiding burnout. Set reasonable deadlines, prioritize your responsibilities, and avoid overcommitting yourself.
3. Exercise
Exercise regularly can help you decrease stress, enhance your mood, and increase your energy levels. Every day, aim for at least 30 minutes of physical activity.
4. Practice mindfulness
Meditation and deep breathing are two mindfulness strategies that can help you manage stress and increase your attention.
5. Set boundaries
Setting boundaries between your professional and personal life is critical. Avoid reading your email or taking business calls after hours.
6. Seek support
When you're feeling overwhelmed, don't be reluctant to seek help from coworkers, friends, or family members. Talking about your feelings might help you gain perspective and solve challenges.
7. Take time off
If you're feeling burnt out, taking time off work can help you recharge your batteries and regain your motivation.
Conclusion
Burnout is a serious illness that can have major consequences for both your emotional and physical health. You can preserve your well-being and perform at your best by identifying the symptoms of burnout and taking proactive efforts to prevent it.
Remember to emphasize self-care and seek help when needed, and don't be afraid to take time off if you're feeling exhausted. You may overcome burnout and succeed in both your personal and professional life if you have the correct techniques in place.